Event Information
| | |
| --- | --- |
| Event Date: | 8th August 2022 |
| Venue: | Anglesey |
| Event Location: | Anglesey, North Wales - [ View Map ] |
| Noise Limits: | 105 db |
| Status: | Completed |
Schedule
| | |
| --- | --- |
| Sign On Time: | 07:30 am |
| Briefing Time: | 08:30 am |
| Track Start Time: | 09:00 am |
| Track End Time: | 05:00 pm |
* Above track time is subject to a lunch break & conditions on the day.
Additional Information
Building on the very enjoyable days at Anglesey over the last few years, we have again purchased one full session at the Lotus 7 Club day there. We will have one dedicated MG session of 20 mins each hour running 20 cars so it will be mixed ability. We expect each car to have over 2 hours of track time during the day assuming no serious stoppages. The morning session will run on the Coastal Circuit whilst the afternoon session will be on the International circuit.
Whilst we are confident that the day will run along similar lines to normal MGoT days, we are not the prime organiser and so cannot guarantee everything will be the same as usual. However, there will be several MGoT committee members participating. Please address any questions to our MGoT Event Manager.
Instruction and Coaching
We encourage all drivers to take the opportunity of instruction with Association of Racing Drivers Schools (ARDS) Grade A qualified instructors. We strongly advise all levels of experience to take advantage of these, but it is especially beneficial for first time and novice drivers. Book and pay at the same time you book your place. Please note we are unable to provide more than two instruction sessions per car and it is not available in cars not fitted with seatbelts. Any additional booked will be cancelled. We regret that there is no 3 session afternoon coaching available at this event.
Feel free to book either or both morning (Coastal) instruction and afternoon (International) instruction.
Helmet Hire
We have helmets available to hire on a first come, first served basis and these can be booked online at the same time as you book your place. Please note the MSV helmet requirements for this day.
Second Drivers
You can book to bring along a second driver but we can only allow one additional driver per car. The second driver must sit as passenger during the sighting laps and then perform his own sighting laps at a lower speed during his first session on track. If your second driver's experience is significantly different to your own, please discuss this with our Event Manager.
Passengers
Passengers are free, bring as many as you like but only one in a car at a time. Please either enter their names when you book or email the event manager to let him know.
Details about the day
We will email an event guide with final instructions about a week before the event. Please read it carefully when it arrives. The event guide will also be posted in the Pit Lane forum. This day is open to MGs and compatible marques. Please contact Dave Pearce to ensure your non MG is considered compatible. We reserve the right to cancel non compatibles. Because it is a single session all cars must be registered and road legal. You must also bring your full driving license to the sign-on or you may not be allowed on track.
Booking is only through this website.
You need to be logged into the website to see the 'Book and Pay' button. Use this to make a secure, online payment to guarantee your place and extras. Debit and Credit Cards are the only form of payment methods we are able to accept.
At our discretion, we will occasionally take bookings from MGoT members who have compatible cars other than MGs. Anyone wanting to book a non-MG should contact us by phone or email. The online booking system is reserved for MGs or Rovers only.
The MGCC member price will only be given if you have entered your membership number in your website profile HERE BEFORE booking your place. We cannot give retrospective refunds for this.
Who's going
| Driver | Car |
| --- | --- |
| Log in to see driver names | 2001 MG F Trophy 160 (160 bhp) - Trophy Yellow |
| | 2001 MG F Trophy 160 (180 bhp) - Yellow |
| | 2004 MG TF 135 (135 bhp) - GREY |
| | 1959 Austin Sprite (100 bhp) - Blue |
| | 2002 MG ZR 160 (160 bhp) - Green |
| | 2003 MG F (160 bhp) - grey |
| | 2002 MG TF 160 Sprint (176 bhp) - Platinum Silver |
| | 2000 MG MGF 1.8i (143 bhp) - Green |
| | 1969 MG Midget (200 bhp) - Green |
| | 2001 MG F Trophy 160 (160 bhp) - Blue |
| | 1972 MG Midget (160 bhp) - blue |
| | 1967 MG B (120 bhp) - RED |
| | 1969 MG Midget (165 bhp) - white |
| | 2004 MG TF 160 (160 bhp) - blue |
| | 1972 MG Midget (93 bhp) - White |
| | 2003 MG TF (160 bhp) - Red |
| | 1973 MG Midget (85 bhp) - Damask |
| | 2002 MG TF (150 bhp) - Trophy Blue |
| | 1975 MG B Roadster V8 (220 bhp) - Atlantic Blue |
| | 1980 MG V8 B Roadster (240 bhp) - Blue |
| | 2002 MG ZR (160 bhp) - Blue |
| | 1973 MG Frontline Midget (190 bhp) - GREEN |
Event Manager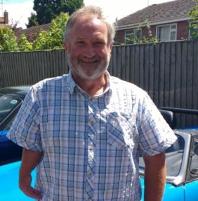 John Robertson
07730399959
Upcoming Events
Goodwood
Goodwood, West Sussex
24th October 2022
Status: Open
SOLD OUT!
Recent Events.
Donington Park
Castle Donington, Derby
3rd October 2022
[
Event Info
]
Castle Combe
Chippenham, Wiltshire
5th September 2022
[
Event Info
]
Anglesey
Anglesey, North Wales
8th August 2022
[
Event Info
]
Content © 2022 MGs on Track. All Rights Reserved. (Version: 2020.02.23)