Event Information
| | |
| --- | --- |
| Event Date: | 17th February 2018 |
| Venue: | Goodwood |
| Event Location: | Goodwood, West Sussex |
| Noise Limits: | 98 db |
| Status: | Completed |
Schedule
| | |
| --- | --- |
| Sign On Time: | 07:15 am |
| Briefing Time: | 08:15 am |
| Track Start Time: | 09:00 am |
| Track End Time: | 04:00 pm |
* Above track time is subject to a lunch break & conditions on the day.
Additional Information
Don't be shocked by the increased price. Goodwood Circuit have a new sales strategy and are including hospitality in the cost of the day. This covers Lunch together with Tea and Coffee throughout the day for all drivers and passengers. As a consequence the driver and second driver price is increased on last year and we also need to charge for passengers.
Note also that this track day is on a Saturday. It is thefirst oftwo visits here in 2018 and will be a four session per hour day. Eachsessionwill have 10 cars. We expect each car to have one 1 hour 30minutesof track time during the day assuming no stoppages.
We have in car Instruction available in themorning and Coaching in the afternoon. The cost for coaching includes threeafternoon sessions with the same instructor and gives a great opportunity tofocus on any aspect of your driving you wish to develop. Once all thebookings are in we'll assign the sessions on the basis of experience, so thatone session will be more suitable to beginners and the less experienced trackday drivers, two to intermediates and one to the more experienced. Wewill email an event guide with final instructions during the week before theevent.
Cars must be roadworthy and comply with current MOT legislation. You must bringyour FULL driving license to the sign-on, or you may not be allowed on track. All persons going on track must wear a suitable crash helmet of recognisedmanufacture and have arms and legs covered. Instructionand CoachingWe encourage all drivers to take the opportunity of instruction with ourAssociation of Racing Drivers Schools (ARDS) Grade A qualified instructors. Westrongly advise all levels of experience to take advantage of these, but it isespecially beneficial for first time and novice drivers. Book and pay at thesame time you book your place. Please note we are unable to provide more thantwo instruction sessions per car. Any additional booked will be cancelled. Tohelp us schedule the instructor's time between the groups we have separated sessionsinto three types :-
SightingLap Instruction
. - Thisis ideal for first timers, your instruction will be first thing in the morningduring the sighting laps whilst there is no overtaking and cars are running ata slower pace. This allows plenty of time for the instructor to describe andguide you along the best line through the corners. There being no overtaking,you don't have the additional task load of keeping an eye in your rear mirrorfor approaching cars.
NoviceInstruction
- This is our standard instruction, carried out through the morning novice groupsessions.
Please book this only if you are a novice or first timer.
Advanced&
Intermediate Instruction
- Thisis our standard instruction, carried out through the morning intermediate andadvanced sessions.
Please book this only if you are Experienced or Somewhat Experienced.
Coaching
MGoT is pleased to offer an opportunity to develop specific areas of youdriving skills and so to increase your track day enjoyment. Before you spendany more cash on improvements to your car consider this. MGoT will now offerdrivers, dedicated, one-on-one coaching with an ARDS instructor for your entireafternoon track time. Places will be limited and the cost is an unbelievableĢ42! Book and pay at the same time you book your place by selecting thecoaching option.
Helmethire
We have a number of helmets available to hire on a first come, first servedbasis and these can be booked online at the same time as you book your place.
SecondDrivers
You can book to bring along a second driver but we can only allow oneadditional driver per car. The second driver must sit as passengerduring thesighting laps and then perform his own sighting laps at a lower speedduringhis first session on track. If your second driver's experience issignificantly different to your own, please discuss this with NigelSilman (
NigelS@mgs-on-track.co.uk
)
Detailsabout the day
We will e-mail an event guide with final instructions during the week beforethe event, please read it carefully when it arrives. This event guide will alsobe posted in the Forum under the Goodwood 18th February thread.You need to be logged in to the website to see the 'Book and Pay' button. Usethis to make an online payment and secure your place. Debit or credit cards arethe only payment methods that we are able to accept.
To get the MGCC member's price, you must add your MG Car Club membership number to your websiteprofile HERE before booking.
Who's going
Driver
Car
Log in to see driver names
ERROR - Contact MGoT
1968 MG C (150 bhp) - Racing Green
1971 MG B GT (95 bhp) - Red
1978 MG B Roadster (95 bhp) - Green
2002 MG TF 160 (160 bhp) - Silver
2008 MG TF LE500 (175 bhp) - Pearl White
1998 MG F VVC (143 bhp) - Amaranth
2003 MG TF 160 Sprint (160 bhp) - Trophy Blue
1961 MG A Mk2 (93 bhp) - Red
1978 MG B V8 (160 bhp) - blue
1964 MG B (160 bhp) - Blue
1973 MG Midget (115 bhp) - Red
1964 Triumph TR4 (170 bhp) - Blue
1966 MG B (100 bhp) - Green
1972 MG B GT (95 bhp) - orange
1975 MG B GT (90 bhp) - British Racing Green
2002 MG TF (160 bhp) - TAHITI BLUE

Notice (8): Undefined index: CarManu [APP/Vendor/MGoT/MGoT.php, line 142]

Notice (8): Undefined index: name [APP/Vendor/MGoT/MGoT.php, line 142]

1968 (110 bhp) - GREEN
2003 MG TF 160 (160 bhp) - Blue
2003 MG ZR 160 (160 bhp) - red
1997 MG MGF 1.8i (140 bhp) - Amaranth
1972 MG B GT (200 bhp) - Red
1973 MG Midget (109 bhp) - Damask
2003 MG ZR (160 bhp) - Trophy Blue

Notice (8): Undefined index: CarManu [APP/Vendor/MGoT/MGoT.php, line 142]

Notice (8): Undefined index: name [APP/Vendor/MGoT/MGoT.php, line 142]

1960 (110 bhp) - blue
2002 MG ZS 180 (180 bhp) - Blue
1967 MG C Roadster (145 bhp) - BRG
2005 MG TF (135 bhp) - Silver
1970 MG B (104 bhp) - British Racing Green

Notice (8): Undefined index: CarManu [APP/Vendor/MGoT/MGoT.php, line 142]

Notice (8): Undefined index: name [APP/Vendor/MGoT/MGoT.php, line 142]

1972 (208 bhp) - Blue
1977 MG B V8 Roadster (150 bhp) - Blue
1965 MG J2 Midget (180 bhp) - Blue
1969 MG B V8 (200 bhp) - White
2003 MG TF 160 (160 bhp) - Grey
1971 MG TF (135 bhp) - Grey
2000 MG F (143 bhp) - Silver
1979 MG B roadster v8 conversion (240 bhp) - Blue
2002 MG TF (143 bhp) - Trophy Blue
Event Manager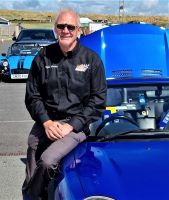 Nigel Silman
Recent Events
Bedford Autodrome GT Half Day
Goodwood
Goodwood, West Sussex
23rd February 2019
[
Event Info
]
Content © 2019 MGs on Track. All Rights Reserved. (Version: 2018.06.15)