Event Information
| | |
| --- | --- |
| Event Date: | 26th October 2015 |
| Venue: | Goodwood |
| Event Location: | Goodwood, West Sussex |
| Noise Limits: | 98 db |
| Status: | Completed |
Schedule
| | |
| --- | --- |
| Sign On Time: | 07:30 am |
| Briefing Time: | 08:20 am |
| Track Start Time: | 09:00 am |
| Track End Time: | 05:00 pm |
* Above track time is subject to a lunch break & conditions on the day.
Additional Information
This is our second visit here in 2015 and will be a four session perhour day. Each session will have 10 cars and last 15 mins. we expecteach car to have one and a half hours of track time during the dayassuming no stoppages. We are sorry but this day is only open toMG/Rover registered members, there is no option for compatible makes.There are no parade laps this time.We have one to one Instruction available in the morning and Coaching inthe afternoon. The cost for coaching includes all three afternoonsessions with the same instructor and gives a great opportunity to focus on any aspect of your driving you wish to develop. Once all the bookings are in we'll assign the sessions on the basis ofexperience, so that one session will be more suitable to beginners andthe less experienced track day drivers, two to intermediates and one tothe more experienced.
Cars must be roadworthy and comply with current MOT legislation. Youmust bring your full driving license to the sign-on or you may not be allowed on track.
All persons going on track must wear a suitable crash helmet of recognised manufacture and have arms and legs covered.InstructionWe encourage all drivers to take the opportunity of instruction with our Association of Racing Drivers Schools (ARDS) Grade A qualifiedinstructors. We strongly advise all levels of experience to takeadvantage of these, but it is especially beneficial for first time andnovice drivers. Book and pay at the same time you book your place.Please note we are unable to provide more than two instruction sessions per car. Any additional booked will be cancelled.If you are anexperienced or intermediate level driver, please book into theexperienced instruction option. Otherwise, please book the noviceinstruction. Both options are the same but it will help us to schedulethe instruction sessions.Helmet hireWe have a small number of helmets available to hire on a first come,first served basis and these can be booked online at the same time asyou book your place.
Second DriversYou can book to bring along a second driver but we can only allow oneadditional driver per car. The second driver must sit as passengerduring the sighting laps and then perform his own sighting laps at alower speed during his first session on track.
Details about the day
We will e-mail an event guide with final instructions during the weekbefore the event, please read it carefully when it arrives. This eventguide will also be posted in the Forum.Any questions regarding this event or bookings, email our event manager Nigel Silman at
NigelS@MGs-on-Track.co.uk
Booking is only through this website.
You need to be loggedin in to the website to see the 'Book and Pay' button. Use this to make asecure online payment to guarantee your place and extras. Debit and CreditCards are the only form of payment methods we are able to accept. Please note:payment by credit card incurs a 2.5% surcharge, we cannotafford to absorb the fee charged by the credit card processing company.
The MGCC member price will only be given if you have entered your membership number in your website profileBEFORE booking your place. We cannot give retrospective refunds for this.
This event is supported by
MJS Auto & Marine
, who will be present in the paddock for the day and are kindly providing mechanical support for our members. Mike Stafford & colleagues will be driving one of their Turbo MG TFs during the day and are on-hand to answer any queries you have about the Turbo TF or your own car. MJS Auto & Marine are MG Rover specialists.
Who's going
Driver
Car
Log in to see driver names
2002 MG ZT (190 bhp) - Silver
ERROR - Contact MGoT
1995 MG F (160 bhp) - Grey
ERROR - Contact MGoT
1998 MG F VVC (170 bhp) - Amaranth
2001 MG F Trophy 160 (160 bhp) - Trophy Yellow
2003 MG TF (160 bhp) - X-Power Grey
2002 MG ZS 180 (200 bhp) - Trophy Blue
1953 MG TD (Devin) (100 bhp) - white
1972 MG B (138 bhp) - Blue
1970 MG Arkley Midget (110 bhp) - Blue
1998 MG MGF 1.8i (143 bhp) - GREEN
1960 MG B FIA (200 bhp) - BRG
1959 MG Sebring Sprite (90 bhp) - metallicgrey
2004 MG ZS (180 bhp) - BLUE
2003 MG ZR 160 (160 bhp) - red
1978 MG B V8 (160 bhp) - blue
1966 MG B GT (105 bhp) - Black
2002 MG ZR (120 bhp) - blue
1969 MG B (110 bhp) - BRG
1964 MG B (190 bhp) - Blue
ERROR - Contact MGoT
2003 MG TF 135 (150 bhp) - Blue
1967 MG C Roadster (145 bhp) - BRG
1984 Austin Mini (55 bhp) - blue
1972 MG B (95 bhp) - blue
ERROR - Contact MGoT

Notice (8): Undefined index: CarManu [APP/Vendor/MGoT/MGoT.php, line 148]

Notice (8): Undefined index: name [APP/Vendor/MGoT/MGoT.php, line 148]

1972 (208 bhp) - Blue
1977 MG B Roadster (95 bhp) - Yellow
1967 MG B GT (120 bhp) - Blue
1972 MG B GT (200 bhp) - Red
1971 MG TF (135 bhp) - Grey
2005 MG TF (160 bhp) - XPower Grey
2005 MG ZT 260 (257 bhp) - RED
1972 MG B GT (110 bhp) - white/red stripes

Notice (8): Undefined index: CarManu [APP/Vendor/MGoT/MGoT.php, line 148]

Notice (8): Undefined index: name [APP/Vendor/MGoT/MGoT.php, line 148]

2000 (170 bhp) - Wedgewood Blue
1977 MG B GT (140 bhp) - Green

Notice (8): Undefined index: CarManu [APP/Vendor/MGoT/MGoT.php, line 148]

Notice (8): Undefined index: name [APP/Vendor/MGoT/MGoT.php, line 148]

1973 (135 bhp) - BRG
Event Manager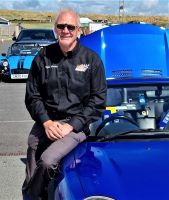 Nigel Silman
Recent Events
Croft
Croft-on-Tees, North Yorkshire
12th July 2019
[
Event Info
]
Castle Combe
Chippenham, Wiltshire
24th June 2019
[
Event Info
]
Content © 2019 MGs on Track. All Rights Reserved. (Version: 2019.06.24)