Event Information
| | |
| --- | --- |
| Event Date: | 20th June 2016 |
| Venue: | Castle Combe |
| Event Location: | Chippenham, Wiltshire - [ View Map ] |
| Noise Limits: | 100 db |
| Status: | Completed |
Schedule
| | |
| --- | --- |
| Sign On Time: | 07:45 am |
| Briefing Time: | 08:30 am |
| Track Start Time: | 09:00 am |
| Track End Time: | 05:00 pm |
* Above track time is subject to a lunch break & conditions on the day.
Additional Information
This event is now fully bookd but there may be some late cancellations. Please email James Mumford JamesM@MGs-on-Track.co.uk to be put on ther reserve list.
This is the first of two visits here in 2016 and will be a four sessionper hour day. Each session will have 12 cars and last 15 mins. we expect each car to have one hour and forty-five minutes of track time duringthe day assuming no stoppages.
We welcome the MGCC Triple M Register who will take one session of 12 cars.The remaining 3 sessions will be allocated according todriver experience and car so that one session will be more suitable tobeginners and the lessexperienced track day drivers, one to intermediates and one to the moreexperienced.We are sorry but this day is only open to MG/Rover registered members, there is no option for compatible makes. Cars must be roadworthy and comply with current MOT legislation. Youmust bring your full driving license to the sign-on.All persons going on track must wear a suitable crash helmet of recognised manufacture and have arms and legs covered.
Sighting Lap Instruction
We reccommend this for First Timers. Your first session on track has a high task loading. We have a very limited first session instruction available. The first 3 laps will bebehind a pace car at lower speed with free driving thereafter. Theinstructor will sit with you during this session and show you the wayround the circuit, pointing out markers, sight lines etc. As thesighting laps are carried out at a lower speed with no overtaking, there is more opportunity to practice correct car positioning and learn thebest line. Please book and pay at the same time you book your track day place.We regret that instruction is not possible in cars that are not fitted with seatbelts
Instruction
We encourage all drivers to take the opportunity of instruction with our Association of Racing Drivers Schools (ARDS) Grade A qualifiedinstructors. We strongly advise all levels of experience to takeadvantage of these, but it is especially beneficial for first time andnovice drivers. Please book and pay at the same time you book your track day place.Please note we are unable to provide more than two instruction sessionsper car. Any additional booked will be cancelled. We regret that instruction is not possible in cars that are not fitted with seatbelts. If you are anexperienced or intermediate level driver, please book into theadvanced instruction option. Otherwise, please book the noviceinstruction. Both options are the same but it will help us to schedulethe instruction sessions.
Coaching
MGoT is pleased to offer an opportunity to develop specific areas of you driving skills and so to increase your track day enjoyment. Before youspend any more cash on improvements to your car consider this. MGoT will now offer drivers, dedicated, one-on-one coaching with an ARDSinstructor for your entire afternoon track time. Places will be limitedand the cost is an unbelievable £32! Book and pay at the same time youbook your place by selecting the coaching option. We regret that coaching is not possible in cars that are not fitted with seatbelts.
Helmet hire
We have a small number of helmets available to hire on a first come,first served basis and these can be booked online at the same time asyou book your place.
Second Drivers
You can book to bring along a second driver but we can only allow oneadditional driver per car. The second driver must sit as passengerduring the sighting laps and then perform his own sighting laps at alower speed during his first session on track. If your second driver'sexperience is significantly different from your own please email theevent manager James Mumford at
JamesM@MGs-on-Track.co.uk
Details about the dayWe will e-mail an event guide with final instructions during the weekbefore the event, please read it carefully when it arrives. This eventguide will also be posted in the Forum under the Castle Combe thread.
Booking is only through this website
You need to be loggedin in to the website to see the 'Book and Pay' button. Use this to make asecure online payment to guarantee your place and extras. Debit and CreditCards are the only form of payment methods we are able to accept. Please note:payment by credit card incurs a 2.5% surcharge, we cannotafford to absorb the fee charged by the credit card processing company.
The MGCC member price will only be given if you have entered your membership number in your website profileBEFORE booking your place. We cannot give retrospective refunds for this.
PLEASE MAKE SURE YOU ARE BOOKING INTO THE CORRECT SESSION -
MGs (Post War), please use this page
Triple M Register cars, please click <HERE> to be redirected to your own booking page.
Who's going
Driver
Car
Log in to see driver names
2002 MG TF 160 (160 bhp) - Silver
2001 MG F Trophy 160 (160 bhp) - Trophy Yellow
2001 MG F Trophy 160 (160 bhp) - Trophy Yellow
1980 MG B GT (90 bhp) - Blue
1959 MG A Twin Cam (130 bhp) - Green / Gold

Notice (8): Undefined index: CarManu [APP/Vendor/MGoT/MGoT.php, line 148]

Notice (8): Undefined index: name [APP/Vendor/MGoT/MGoT.php, line 148]

1997 (118 bhp) - Greenish
2003 MG ZR (160 bhp) - Trophy Blue
ERROR - Contact MGoT
2001 MG ZS (190 bhp) - green
2002 MG ZT (190 bhp) - Silver
1976 MG Midget (80 bhp) - Red
1970 MG Arkley Midget (110 bhp) - Blue
2002 MG TF (150 bhp) - Trophy Blue
1972 MG Midget (93 bhp) - White
1973 MG Midget (190 bhp) - Green
1973 MG Midget (109 bhp) - Damask
1998 MG MGF 1.8i (175 bhp) - Flame Red
1972 MG Midget (165 bhp) - White
2002 MG TF (175 bhp) - Silver
1979 MG Midget (135 bhp) - Ferrari Grey
2004 MG TF (134 bhp) - Tahiti Blue
2003 MG ZR 160 (160 bhp) - red
2005 MG TF (135 bhp) - Sonic Blue
1964 MG Midget (148 bhp) - Red
1963 MG B Roadster (95 bhp) - Red
1973 MG Midget (75 bhp) - blue
2001 MG ZS (180 bhp) - Trophy Yellow
1973 MG Midget (154 bhp) - White
1996 MG RV8 (185 bhp) - Woodcote Green
1968 MG B GT V8 (270 bhp) - BLUE
2003 MG TF 135 (150 bhp) - Blue
1966 MG B GT (95 bhp) - Old English White
2003 MG TF (160 bhp) - Red
1996 MG MGF 1.8i (150 bhp) - Blue
1996 MG F VVC (160 bhp) - British racing green
ERROR - Contact MGoT
Event Manager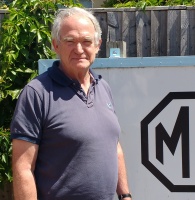 James Mumford
Recent Events
Croft
Croft-on-Tees, North Yorkshire
12th July 2019
[
Event Info
]
Castle Combe
Chippenham, Wiltshire
24th June 2019
[
Event Info
]
Content © 2019 MGs on Track. All Rights Reserved. (Version: 2019.06.24)