Event Information
| | |
| --- | --- |
| Event Date: | 16th August 2021 |
| Venue: | Blyton Park |
| Event Location: | Gainsborough - [ View Map ] |
| Noise Limits: | 105 db |
| Status: | Completed |
Schedule
| | |
| --- | --- |
| Sign On Time: | 07:45 am |
| Briefing Time: | 08:30 am |
| Track Start Time: | 09:00 am |
| Track End Time: | 05:00 pm |
* Above track time is subject to a lunch break & conditions on the day.
Additional Information
This is a unique opportunity to enjoy an MGs on Track day at Blyton Park with only 8 cars running in each morning session. We have the track to ourselves for the whole day! The plan is to switch to OPL after lunch giving as much track time as most of us would want for the rest of the day, still with a track limit of 6 or 7 cars. For those who came in 2016 this compares with the 18 cars we had in our morning sessions and around 40 cars sharing the OPL session in the afternoon. It was still a great day! Any queries about the event contact our Event Manager.
Instruction and Coaching
We regret that instruction and Coaching are not available at this event.
Helmet hire
We have a small number of helmets available to hire on a first come, first served basis and these can be booked online at the same time as you book your place.
You can book to bring along a second driver but we can only allow one additional driver per car. The second driver must sit as passenger during the sighting laps and then perform his own sighting laps at a lower speed during his first session on track. If your second driver's experience is significantly different to your own, please discuss this with Event Manager
Passengers
Passengers are free, bring as many as you like but only one in a car at a time. Please either enter their names when you book or email the event manager to let him know.
Details about the day
We will email an event guide with final instructions about a week before the event. Please read it carefully when it arrives. The event guide will also be posted in the Pit Lane forum under the Blyton Park thread. We are sorry but this day is only open to MG/Rover registered members, there is no option for compatible makes.
You must also bring your full driving license to the sign-on or you may not be allowed on track.
Booking is only through this website
You need to be logged into the website to see the 'Book and Pay' button. Alternatively, if you haven't registered with us yet, please click on the register link above and follow the instructions. Use the 'Book and Pay' button to make a secure, online payment to guarantee your place and extras. Debit and Credit Cards are the only form of payment methods we are able to accept.
At our discretion, we will occasionally take bookings from MGoT members who have compatible cars other than MGs. Anyone wanting to book a non-MG should contact us by phone or email. The online booking system is reserved for MGs or Rovers only.
The MGCC member price will only be given if you have entered your membership number in your website profile BEFORE booking your place. We cannot give retrospective refunds for this.
Who's going
| Driver | Car |
| --- | --- |
| Log in to see driver names | 1964 Austin Sprite (55 bhp) - Green |
| | 2002 MG TF 160 (158 bhp) - Blue |
| | 1970 MG Arkley Midget (110 bhp) - Blue |
| | 1975 MG B GT V8 (155 bhp) - White |
| | 2000 MG F (120 bhp) - Blue |
| | 2003 MG ZS 180 (180 bhp) - Grey |
| | 2001 MG F Trophy 160 (160 bhp) - Trophy Yellow |
| | 2001 MG F Trophy 160 (160 bhp) - Yellow |
| | 2003 MG TF (160 bhp) - Black |
| | 1989 MG Maestro (115 bhp) - green |
| | 2001 MG F VVC (143 bhp) - BRG |
| | 1959 Austin Sprite (105 bhp) - Blue |
| | 2003 MG TF 160 Sprint (170 bhp) - Trophy Blue |
| | 1971 MG B (145 bhp) - Green |
| | 2003 MG TF 160 (160 bhp) - Blue |
| | 1973 MG Midget (100 bhp) - Damask |
| | 1964 MG B Roadster (105 bhp) - RED |
| | 2004 MG ZR 160 (175 bhp) - Grey |
| | 2002 MG ZR (160 bhp) - Blue |
| | 2001 MG ZR (170 bhp) - Silver |
Event Manager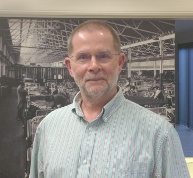 Duncan Wood
07836 364745
Upcoming Events
Brands Hatch
Fawkham, Kent
6th December 2021
Status: In progress!

Recent Events.
Goodwood
Goodwood, West Sussex
25th October 2021
[
Event Info
]
Donington Park
Castle Donington, Derby
4th October 2021
[
Event Info
]
Castle Combe
Chippenham, Wiltshire
8th September 2021
[
Event Info
]
Content © 2021 MGs on Track. All Rights Reserved. (Version: 2020.02.23)